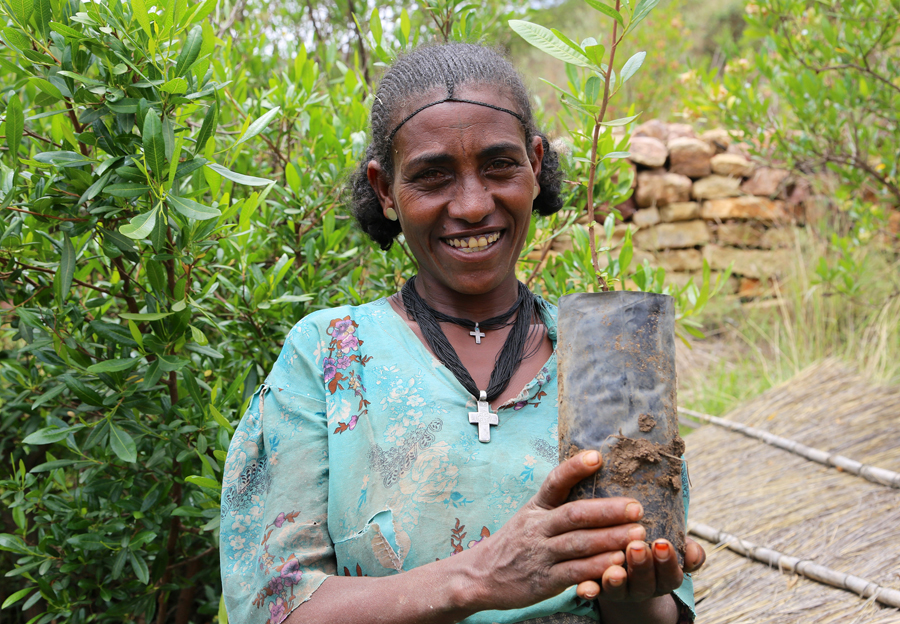 The Center for International Forestry Research (CIFOR) will present some of its research highlights at the seventh biennial World Conference of the Society for Ecological Restoration (SER Conference), scheduled from 27 August to 1 September 2017 in Foz do Iguassu (Brazil) and expected to draw over 1,500 delegates, including researchers, practitioners, policymakers and community leaders.
The event, to be held under the theme "Linking science and practice for a better World", will be hosted by SER in partnership with the Brazilian Society for Ecological Restoration (SOBRE) and the Ibero-American & Caribbean Society for Ecological Restoration (SIACRE). It is expected to further catalyze the global restoration agenda across its various scales and dimensions – biophysical, social, economic, cultural and legal.
"Since the SER Conference in 2015, there has been a quantum leap in terms of awareness and proclamation of national commitments to forest landscape restoration across five continents," notes Manuel Guariguata, CIFOR Principal Scientist and Team Leader on Forest Management and Restoration. Guariguata, who will represent CIFOR in various sessions, expects this increased global engagement to earn the upcoming Conference a fair amount of attention.
RESEARCH FOR IMPACT
CIFOR's research will look into various policies and practices affecting forest landscape restoration. One of the studies, for instance, examines the role of public policies, national plans and regulatory frameworks in either incentivizing or discouraging restoration and reforestation in Latin American countries.
"This analysis is key for governments, policymakers and researchers to understand which are the main legal and normative bottlenecks in progressing towards the ambitious restoration goals countries have set for themselves," explains Guariguata.
CIFOR will also present the preliminary results of an ongoing analysis on the difficulties in implementing natural forest regeneration as a restoration tool. This analysis identifies the main governance challenges in achieving a cost-effective, socially-accepted natural regeneration, as well as when it makes sense to use it as a means of restoration.
Among other issues, "it will emphasize the urgent need for an enhanced dialogue between different government agencies, which more often than not include both agriculture and the environment."
Another highlight is a forthcoming case study on the efficacy and effectiveness in applying Environmental Compensation in Colombia. In spite of important advances in terms of regulatory frameworks, Guariguata notes that "legal loopholes and technical weaknesses seem to hamper effective design and implementation of restoration as a means to offset the harm inflicted to native ecosystems by infrastructure projects".
According to him, "this analysis will shed light on how to best achieve land degradation neutrality, not only in Colombia, but also in neighboring countries which are starting to implement their own environmental compensation laws."
Among other key issues, the Conference is expected to address a twin challenge: 1) the implementation of forest landscape restoration in the field and multilevel governance and 2) the coordination between the international, national and local scales.
Guariguata would also like it to address "the often-overlooked, yet critical issue of monitoring. Otherwise, how will countries know whether they have achieved their objectives?"
Finally, he expects participants "to emerge with a simple, clear idea: ecological restoration is a means, not an end in itself. We live in a very dynamic planet nowadays, so flexibility is key."
Further Reading