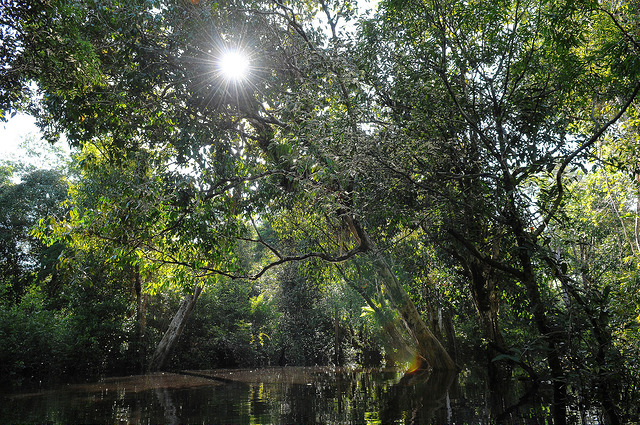 The FLARE Secretariat is excited to host the 5th annual FLARE meeting in Ann Arbor, Michigan (August 23-25, 2019). Join us for a few warm summer days, to collectively reflect on the ways in which FLARE has revealed and produced new knowledge about forests and livelihoods. We welcome submissions from researchers, practitioners, and policymakers working in the forest and livelihoods field from our own North American backyard as well as from our colleagues around the globe.
MEETING THEMES
5 Years of FLARE: Themes, Change, and Lessons Learned
Acknowledging Failure: Learning From Perverse Outcomes and Unintended Feedbacks
Beyond the Household: Measuring the Impacts of Forest Change on Communities, Economies, and Ecologies
Environmental Ethics, Equity, Justice, and Activism
Forests and Livelihoods as Complex Socio-ecological Ecosystems
Forests & Livelihoods in the Context of Rural-Urban Transformations
Forests and the SDGs
Forest Policy Mixes: Trade-Offs and Synergies Between Forest Management Institutions
Formality and Informality in Forest-related Livelihoods
Gender, Forests, and Livelihoods
Monitoring and Evaluation of Forest Policies and Interventions
Political Instability and Change
Sharing Successes in Forest and Livelihood Research and Practice
Abstracts for oral presentations, lightning talks, organized sessions, posters, and workshops welcome. Access theme descriptions, abstract guidelines, and the abstract/financial assistance request submission portal here:
http://www.forestlivelihoods.org/annual-meeting-2019/
May 1: Abstracts and financial assistance requests due
May 14: Decision Notifications
We also propose an opportunity to review and reflect more systematically on the FLARE annual meetings through a plenary roundtable discussion. Interested participants are invited to review past FLARE abstracts for papers presented at the first four FLARE meetings and submit a 2,500-3000 word essay. FLARE will invite up to three authors to present at FLARE with waived registration and a complementary conference dinner ticket. Access full special call details, all abstracts, and the submission portal on the meeting website.
May 15: Reviews due
May 31: Decision Notifications
Questions? Email flare.network@umich.edu