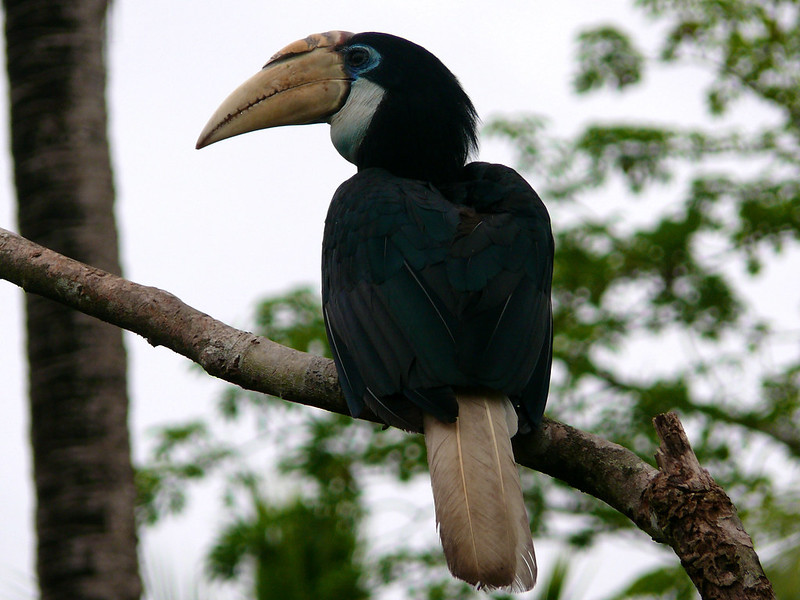 The scientists from the Center for International Forestry Research (CIFOR) and Indonesia's Tanjungpura University have found that six Bornean bird species are strong indicators of intact forests — mixed dipterocarp and heath — in West Kalimantan, a province in Indonesian Borneo. They include the great argus (
Argusianus argus
), the cinnamon-rumped trogon (
Harpactes orrhophaeus
), and the rhinoceros hornbill (
Buceros rhinoceros
).
The study, published April 29 in the journal Global Ecology and Conservation, also found that three other species were good indicators of a depleted forest state: the mustached babbler (
Malacopteron magnirostre
), the brown-cheeked bulbul (
Alophoixus bres
) and the chestnut-backed scimitar babbler (Pomatorhinus montanus). The white-bellied erpornis (
Erpornis zantholeuca
), meanwhile, was found to be a good indicator species for mixed gardens, while none were indicators for oil palm farms.